The good news coming from Saturday's Greyhound bus crash is that none of the injuries were life threatening but that does not mean they were not serious. The preliminary reports are that the single vehicle collision occurred as a result of a tire blowo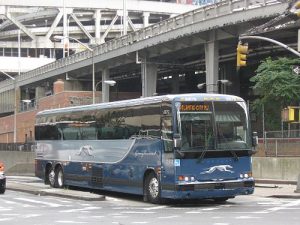 ut. Many people wrongly assume that the bus company will be legally responsible for the medical bills, but the legal analysis is more complex than that.
In order to hold Greyhound liable, we would need to show that the bus company was negligent in their inspections or maintenance of the tire. As a common carrier of people with a DOT number, there are strict pre and post trip inspection requirements as well as a strict maintenance schedule for tire replacements.
Under OCGA 46-9-132, a carrier of passengers like the Greyhound bus at issue owes the passengers a duty of extraordinary care, as opposed to the normal duty of ordinary negligence owed by average people.
These laws have been on the books in Georgia since 1921 to protect passengers and to make sure that companies that transport the public for pay take the utmost care.
A second issue that presents itself is the fact that any injured passengers will need to be cautious in their selection of attorneys. While Greyhound will have plenty of insurance coverage, some lawyers will try to sign up a number of the passengers without focusing on the unique injuries of any of the particular victims and to their individual detriment.
Each case will need pursue discovery to dig into the tire wear and tear issues. The Georgia State Patrol will have made detailed photographs and collected evidence of why the tire failed.
Greyhound has in the past had a problem with reusing tires off of older fleet vehicles without properly checking wear and tear. It remains to be seen if that is the case here. If you have questions about representation, feel free to reach out for a free consultation.