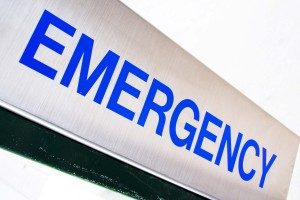 In a Georgia car accident case, the injured person usually needs to have medical testimony from the treating doctors to help the jury understand the gravity of the injury. To spare Doctors from having to close their practice and spend half a day in Court, the Georgia legislature created the Medical Narrative statute. It basically says that if the letter is on letterhead from the Doctor and is signed and clearly lays out the nature of the medical problem and what caused it, that letter can be shown to the jury as evidence. The defense can always choose to pay to depose the Doctor and cross examine but otherwise it usually comes in. Defense lawyers will often challenge the admissibility of the letter on several bases and this appellate case is an example of that.
Earlier this year, a state appellate court issued a written opinion in a Georgia car accident case discussing whether the trial court's ruling to strike portions of the plaintiff's treating physician's narrative about medical care was correct. Ultimately, the court concluded that the medical provider's narrative was not "too inconclusive, speculative, and vague," finding it admissible.
The Facts of the Case
Back in 2016, both the plaintiff and defendant were involved in a multi-vehicle collision. The plaintiff initiated a personal injury claim against the defendant, and the defendant acknowledged he was responsible for the accident. However, the defendant claimed that he was not liable for the plaintiff's injuries.
At trial, the plaintiff presented a narrative from her treating physician. The narrative outlined the care provided to the plaintiff, as well as an estimate of the cost of necessary future medical care. The defendant objected to the admission of the narrative, arguing, among other things, that it was "too inconclusive, speculative, and vague" concerning the future cost of medical care. The trial court agreed with the defendant, striking those portions of the narrative.