The good news coming from Saturday's Greyhound bus crash is that none of the injuries were life threatening but that does not mean they were not serious. The preliminary reports are that the single vehicle collision occurred as a result of a tire blowo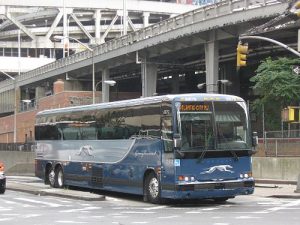 ut. Many people wrongly assume that the bus company will be legally responsible for the medical bills, but the legal analysis is more complex than that.
In order to hold Greyhound liable, we would need to show that the bus company was negligent in their inspections or maintenance of the tire. As a common carrier of people with a DOT number, there are strict pre and post trip inspection requirements as well as a strict maintenance schedule for tire replacements.
Under OCGA 46-9-132, a carrier of passengers like the Greyhound bus at issue owes the passengers a duty of extraordinary care, as opposed to the normal duty of ordinary negligence owed by average people.