A company employee has been asked to come to work for some special reason but are driving their own car; is the employer liable for a crash that happens on the way? We handled a tragic case involving this exact question. A Columbus family was in a terrible accident that killed one and badly hurt several others. In this case the defendant was a temp employee of an agency and was required to drive to work to fill out paperwork as she requested direct deposit. She fell asleep and the crash ensued. We sued the driver and the employer on a special exception theory as normally, an employee commuting in their own private vehicle is not on the job and the boss cannot be held legally responsible.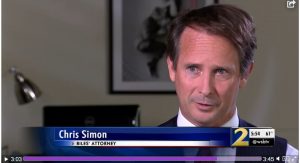 https://www.wsbtv.com/news/2-investigates/drowsy-driving-vs-drunk-driving-same-dangers-but-only-one-is-illegal/880970158/
The case was heavily litigated and we settled the claim against the employer after a hearing where it was clear the judge was going to grant summary judgment and let the employer out of the case. In a recent decision, the court of appeals again took up the issue and I am glad we settled our case, as you will see.
An appeals court recently issued the opinion addressing whether the special circumstances exception applies in a Georgia car accident case involving employer liability. The case arose when a driver lost control of his work vehicle and struck another car, killing the victim and his brother-in-law. The victim's wife filed a negligence lawsuit against the driver's employer, alleging negligent hiring and retention, and respondeat superior. Amongst the issues was whether the special exceptions or special missions theory applied.